"…to be in love with eternity…" (A.J.Heschel)
The Beth Israel Congregation/Jewish Community Centre of Peterborough, Ontario welcomes you to its virtual home!  We hope our website will give you good reason to visit our real home of mortar and brick and to enjoy the spirituality and friendly hospitality.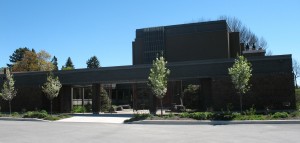 Our Congregation is egalitarian (modern-reformed) motivated by a spectrum of community interests and spiritual aspirations. We pride ourselves on realizing meaningful Jewish experiences, contributing fully to the community-at-large while drawing together traditional and modern spiritual forces under one roof.
The Beth Israel Congregation has been in existence in Peterborough since the early 1900s. The current synagogue building was dedicated in 1964.  Recently though, our community has been turning the pages of time much more quickly!  The synagogue was seriously flooded during a heavy rainfall in 2004.  With the tremendous support of the greater Peterborough community, restoration is now complete.  Additional resources from the Ontario Trillium Foundation have enabled full wheelchair accessibility and the building is now available to community groups for special and regular events.  The Beth Israel Congregation has, for a number of years now, also
enjoyed a mutually beneficial sharing arrangement with the Unitarian Fellowship of Peterborough.
Within our spiritual domain, progressive efforts continue to expand the participation of all members of the Congregation.  A Hebrew school, adult education and gatherings such as Hadassah events and Passover cooking workshops are examples of community activities.  All interested, local area Jews who are not already members, visitors to the Peterborough area, students at Trent University and Fleming College are welcomed and encouraged to join congregation members in worship services and social and cultural activities that take place at Beth Israel.
To find out what is happening, consult the Activities Calendar page of this website (just click the blue linked text),
call us at: (705)745-8398 or send an email to contact@jccpeterborough.com.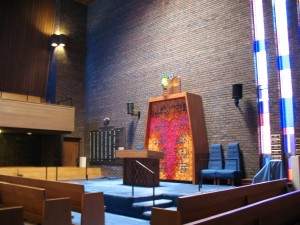 We look forward to personally welcoming you to Beth Israel.
Information on the 2012|5773 High Holy Days Observances: