Recent Beth Israel News:
Many significant events have occurred in the past year or are about to happen here at Beth Israel!
Here are some of the highlights:
Click on the Calendar and Activities page for details.
Have a look and listen to this 'global' celebration of Israel's 70th Birthday: Hatikvah
Events for May include a gathering of the Jewish and Unitarian communities who share Beth Israel ( May 12) and a Kabbalat Shabbat ( May 25). On June 13 is the Beth Israel Annual General Meeting. Click on the AGM link to find out more.
Beth Israel Synagogue celebrates Passover this year 5778 (2018) with a Community Seder.
Beth Israel Synagogue and other community groups express concern about an upcoming white 'nationalist' rally in Peterborough on Saturday…Yom Kippur. A weekend of anti-rallys and events are planned. Learn more at our News page.
See our News page… . You can find out about how community members are learning Arabic at Beth Israel.
Events for May and June are scheduled. See the Calendar page. Kabbalat Shabbat: Friday, May 26. Sunday, June 11: Unveiling–David Seward. All important Annual General Meeting: Wednesday, June 21.
Community Seder announcement, details and registration form are to be found in the Calendar and Activities page. Have a look! See you there!
The friendship and acts of solidarity expressed within the Peterborough Community are revisited in a recent Globe and Mail article in light of the tragic Québec City events . Learn more at our News page.
Abraham Festival sponsored Syrian family in the news. Learn more at our News page.
The Holocaust remembered at Beth Israel. Max Eisen, a survivor of the Auschwitz death camp recounted his horrific experiences to a standing room only audience at Beth Israel this past Thursday. Learn more at our News page…
Many interesting and exciting events are taking place at Beth Israel during the coming months. Have a look at our Calendar and Activities page for more details.
Cantor Litvack has published a new book: "On the Grass When I Arrive". Find out more about the book at our Member Contributions page. Congratulations Leon!
Thanks to Cantor Litvack. Along with a sincere thank-you from BIS to Cantor Litvack for his High Holy Day services, this note includes links to his interviews on the "Shining Waters" radio program and CHEX T.V.
Cantor Litvack's interview on a Peterborough radio program. Talking about the High Holy Days and Rededication of the Sefer Torahs.
Peterborough Jewish Community in mykawartha.com Go to our News page for a brief description and link.
The music video of "Children on the Beach" by Dan Houpt is now available. Find out more at our Member Contributions page.
N'Able Bagel makes into the news again. See our News page.
Our new Member Contributions web page now has a second contribution: Ziy von B's poem entitled "Alpha". She recited the poem at the Community Seder held this past Pesach at Beth Israel.
We have a new web page entitled: Member Contributions. The first contribution is "Children on the Beach" by Dan Houpt. Find out more.
Reflections on the support of the Muslim Community since the burning of the Peterborough Mosque, November 16, 2015.
Canter Litvack's Story.
Corey's journey to Israel. See the video. It's great!!
Kawartha SPEAKS community health care fundraiser (April 27th) has JCC President as speaker.
Please see our JCC Peterborough News page for these and other news items.
WELCOME TO THE J.C.C.

The Jewish Community Centre of Peterborough welcomes you to its virtual home! We hope our website will give you good reason to visit our real home of mortar and bricks and to enjoy our friendly hospitality.
On Saturday October 25, 2014 we celebrated the 50th Anniversary of the opening of the our "Beth Israel Synagogue". Five decades of history were celebrated with wonder and admiration.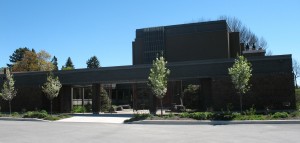 For the past few years we have opened wide our doors to numerous Not for Profit organizations, and Charities in the region for use of our space. We especially make our rates very affordable to the Not for Profit Sector, and enjoy a great relationship to those groups who exhibit unique contributions to working with those persons of any age, with "Special Needs" in the region.
We as well make our facilities available to numerous other organizations for use, such as fundraising events, film nights, staff and parent training workshops, music/dance rehearsals, even recital competitions and other community groups involved in the Arts and music scene.
In regards to the Beth Israel Congregation, we are an egalitarian (modern-reformed) motivated by a spectrum of community interests and spiritual aspirations, and pride ourselves on realizing not only meaningful Jewish experiences, but those of other denominations and cultures.
If you or your group would like to tour or receive more information on the possible use of our modern and clean facilities, please do not hesitate to contact our General Manager "Joe Teichman" via email at, contact@jccpeterborough.com
To find out what is happening, consult the Activities Calendar page of this website (just click the blue linked text),
or call us at: (705)745-8398 or send an email to contact@jccpeterborough.com.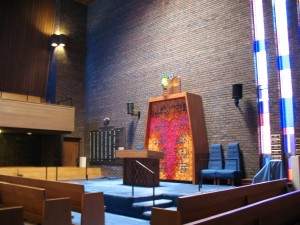 We look forward to personally welcoming you to the Jewish Community Centre of Peterborough.