Recent Beth Israel Events and News:
Many significant events have occurred in the past year or are about to happen here at Beth Israel!
Here are some of the highlights:
Holocaust Education.
The year 2020 is the 75th anniversary of the liberation from the Holocaust. Links for a few of the main events to commemorate this anniversary are below:
Please see our Calendar and Activities page for details about upcoming and past events.
Please see our JCC Peterborough News page for more news items of interest.

WELCOME TO THE J.C.C.

The Jewish Community Centre of Peterborough welcomes you to its virtual home! We hope our website will give you good reason to visit our real home of mortar and bricks and to enjoy our friendly hospitality.
On Saturday October 25, 2014 we celebrated the 50th Anniversary of the opening of the our "Beth Israel Synagogue". Five decades of history were celebrated with wonder and admiration.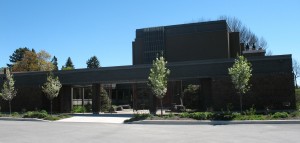 For the past few years we have opened wide our doors to numerous Not for Profit organizations, and Charities in the region for use of our space. We especially make our rates very affordable to the Not for Profit Sector, and enjoy a great relationship to those groups who exhibit unique contributions to working with those persons of any age, with "Special Needs" in the region.
We as well make our facilities available to numerous other organizations for use, such as fundraising events, film nights, staff and parent training workshops, music/dance rehearsals, even recital competitions and other community groups involved in the Arts and music scene.
In regards to the Beth Israel Congregation, we are an egalitarian (modern-reformed) motivated by a spectrum of community interests and spiritual aspirations, and pride ourselves on realizing not only meaningful Jewish experiences, but those of other denominations and cultures.
If you or your group would like to tour or receive more information on the possible use of our modern and clean facilities, please do not hesitate to contact our General Manager "Joe Teichman" via email at, contact@jccpeterborough.com
To find out what is happening, consult the Activities Calendar page of this website (just click the blue linked text),
or call us at: (705)745-8398 or send an email to contact@jccpeterborough.com.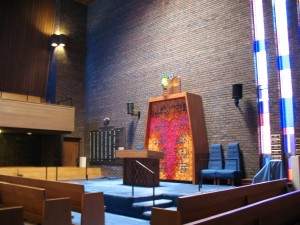 We look forward to personally welcoming you to the Jewish Community Centre of Peterborough.