For further information on any of these events, email to: getinvolved@jccpeterborough.com
Upcoming Events (click on title for details):
==============================================
Kabbalat Shabbat Service
TBA
When: TBA
Where: Beth Israel Synagogue.
Join Dan Houpt and fellow congregants in a special Kabbalat Shabbat service to take place in the synagogue this coming Friday. Dan will be leading this in-person event. The service will not be broad cast via Zoom.
This Kabbalat Shabbat service will include a special recognition and commemoration of the Shoah (Holocaust) and the Warsaw Ghetto Uprising that occurred 80 years ago on April 19th, 1943. This past week on Monday and Tuesday, an exhibit for Holocaust and Heroism Remembrance Day (Yom HaShoah Vehagvurah) which occurs on April 17th-18th was shown at Beth Israel Synagogue, and a commemorative candle lighting took place. At this Kabbalat Shabbat service we will provide an opportunity for those who missed the commemoration to participate in a candle lighting as well. We have the honour to have our own Peterborough Poet Laureate, Ziysah von Bieberstein, read one of her poems for this occasion.
Please join us.
If someone needs a ride to the synagogue for this service, please let us know as soon as possible, for sure before Friday, by contacting: bisptbo@gmail.com
==============================================
Oneg Shabbat Service
When: Sept. 23rd. 10:00AM – 1:00PM
Where: Beth Israel Synagogue
Shabbat Shuva is the Shabbat between Rosh Hashanah and Yom Kippur and means returning. We'll gather at Beth Israel Synagogue from 10am – 1pm, daven a few highlights from the Shabbat morning service followed by Torah study, and a potluck. Shmoozing, asking questions, and quiet reflection are all encouraged!
This Week's Torah Portion: Parashat Ha'Azinu (My Jewish Learning). Feel free to drop in at any time from start to finish.
Whatever brings you joy in our shared space. We will continue t
he shmoozing
over kiddush. Potluck contributions are encouraged, but not required. Vegetarian contributions only, please (kosher-style kitchen). Questions? Please email
bisptbo@gmail.com
.
Access needs? Need a ride/have a ride to offer? Please send an email to bisptbo@gmail.com if there's anything we can help with!
==============================================
Yom Kippur – Break the Fast
What are you doing Monday evening, as Yom Kippur draws to a close? Why not join us for the annual Beth Israel Community Breaking of the Fast Potluck?!
It's really lovely to be together and bring in the new year over some shared food. While we encourage both, having fasted, and/or attending services are not a requirement for attendance.
That's THIS
Monday, September 25
after services at Beth Israel Synagogue. This is a kosher-style meal (Vegetarian and fish). All are welcome. Everyone is asked to please bring their dish Ready to Serve, with a list of all the ingredients in your dish (so those with food allergies / everyone can know what's inside). Please
SIGN UP NOW
by contacting
bisptbo@gmail.com
. Again, the amazing Karen Fisher is leading this.
We are also looking for a handful of people to help set up for approx 1 hour, and/or clean up following the meal.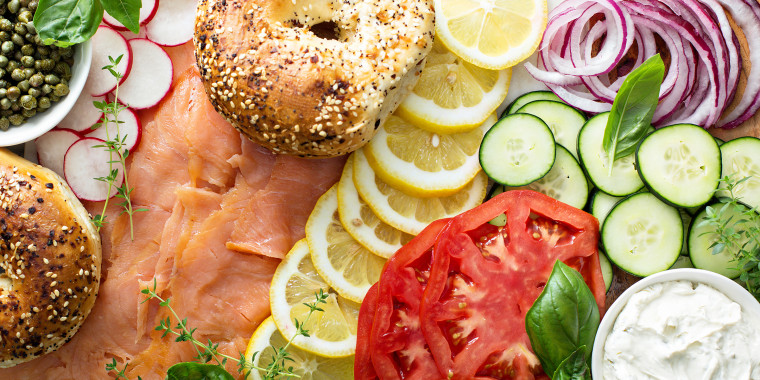 VeselovaElena / Getty Images
==============================================
Sukkot Yom Tov Service
When: Friday Sept. 29th, 2023. 6:00PM – 8:00PM
Where: Beth Israel Synagogue, Peterborough
Sukkot begins on Friday September 29th and Cantor Leon will also be conducting a modified Yom Tov service that evening at 6 pm. Also on that evening, there will be an modifed Aufruf followed by a Kiddish before the marriage of Jared and Sheri Chapman that weekend. All are welcome.
==============================================
Shavuot and the Children of Ruth
When: Saturday May 8th, 2023. 10:00AM – 12:00PM
Where: Beth Israel Synagogue, Peterborough
On Shavuot we celebrate the climax of the journey of the Israelites from Egypt to the foot of Mount Sinai. It marks the transition from liberation to revelation, as the Jewish people receive this precious gift of the Torah from God. We read the Book of Ruth, the story of a woman who embarked on a journey toward Jewish faith after the death of her husband Boaz. Ruth followed her Israelite mother-in-law Naomi into Judaism with the famous words "Wherever you go, I will go; wherever you lodge, I will lodge; your people will be my people; and your God will be my God."

This year, to celebrate journeys to faith, please join Cantor Leon

Litvack

(on video from Belfast) in the sanctuary

of the Beth Israel synagogue

for a special Shavuot celebration. We will have a learning session in which we will discuss the character of Ruth and her entry into the Covenant, and

we

will hear about our fellow congregants' faith journeys: How did they come about? What did they feel in making these journeys? How have they changed by following in Ruth's footsteps? Where do they still want to go?

In addition to hearing more about Ruth, and about individual journeys, we will have music, including the catchy numbers 'Sweet as Honey' and '613 Commandments', as well as songs in Hebrew to celebrate this wonderful holiday. We will also have a Yizkor Service, to remember those family members and friends who have passed away. Finally, we will enjoy dairy treats, to accord with the passage in the Song of Songs where the Torah is likened to milk: just as milk has the ability to fully sustain the human body, so too the Torah provides all the "spiritual nourishment" necessary for the human soul.

For Yizkor, you are invited to submit in writing the names of people you wish to be remembered. These will be displayed on screen during the playing of the 23rd Psalm, Mizmor L'David. Please submit the names (in Hebrew, English, or both) to Larry Gillman at larry.gillman@f55f.com by Thursday

May

25

th

.
Following our Shavuot event, dairy desserts and coffee will be served at noon. If you would like to contribute to the dairy treats with a cheesecake or something else, please let Larry know.
We look forward to seeing you on May 27th .
==============================================
BIC Annual General Meeting
When: Tuesday June 13, 2023. 7:00PM
Where: Beth Israel Synagogue, Peterborough
The community is invited to attend our annual AGM at Beth Israel Synagogue on Tuesday June 13th at 7 PM.
Please come out and hear about the status of our community, and where we are headed in the future.
We will share our 2022 Financial Report and answer any questions.
We will also open the floor to answer any questions and hear anything else that is on your mind.
Lastly, we invite anyone who would like to join the Board to come forward.
If you would like to join the Board, please let Larry Gillman know by June 2nd.
==============================================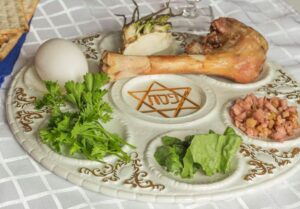 Community Passover Seder
When: Thursday, April 6th, 2023. 6:00 p.m.
Where: Beth Israel Synagogue, Peterborough
The doors will open at 5 PM and the Seder will start promptly at 6 PM. Please come early to mingle and get ready for the 6PM start!!! This is a full Passover Seder. Everything will be provided including a Haggadah, Seder plate, matzo, and a wonderful catered meal.
The Seder will be led by folks from our community, and we will have several guests who will attend. Please include numbers attending, choice of catered meal, and opportunities to volunteer. The deadline for registration is Sunday April 2nd, as we need to inform the caterer.
Attendees must register using this link: https://docs.google.com/forms/d/e/1FAIpQLSdcmrC2tmiji4IrcX97AU2Z8Lo3f4g-wVwVU0pyruCM0DCLpA/viewform?usp=sf_link
GUESTS AT THE COMMUNITY SEDER
One of the guests is our very own Cantor Leon Litvack, who will join us by Zoom all the way from Belfast Ireland.
Passover is also a time to welcome the needy to our tables and is also a time of charity. Reflecting this Passover mandate, our other guests include a Ukrainian refugee family who are living in the Peterborough area.
As you recall we have been raising money to support local Ukrainian refugee families. As a community we have raised $3,300. We will present a cheque to one of the Ukrainian refugee family during the Seder.
There is some additional information below, on the 2 Ukrainian refugee families that we are supporting.
ADDITIONAL INFORMATION
Grape juice for the 4 cups of wine will be available to all those who attend. Should you want to bring wine to the Seder, you are welcome to do so.
COSTS OF THE SEDER
The costs of catering this meal is approximately $20 per person. Recognizing that people in our community are in different financial positions, we ask you to please pay what you can.
If you can't afford to contribute to the meal, you are very welcome to come and enjoy. If you can afford the $20 or can assist us with a bit more to cover the shortfall, it would be appreciated. We will have a donation box at the Seder for meal donations.
VOLUNTEERS REQUIRED
We can really use your help to conduct the Seder.
Volunteers are required to do the following:
Prepare the Seders plates.

Prepare Matzo Ball soup

Set up for the Seder

Security

Clean up after
Please consider helping and indicate this on the attendance form.
INFORMATION ON THE 2 UKRAINIAN FAMILIES THAT WE WILL SUPPORT
The first family is a large Ukrainian family who have settled in the Marmora area – and they are exceptional in a couple of ways. First, it is a large household of 13, 3 adults and 10 kids, 8 of whom are adopted and 1 with a physical disability. Second, they are the descendants of a Righteous Gentile who saved Jews during the Holocaust (and they have presented documentation to this effect). This large and needy family will be our guests at the Seder. Please come out and meet them.
One of this family's needs is basic food. Should you want to bring a food donation, we will set up a food donation box in the lobby of the Synagogue. Please note that any donated items do not have to be kosher for Passover.
Many of you have already met the second family we will support, Svitlana and her children. They left the Ukraine at the start of the conflict and emigrated to Canada. Kelli and Dan Houpt have graciously housed them at the farm and provided support since they arrived in Canada. As Svitlana can not come to the Seder, we will be sending her a cheque.
IDEAS OR SUGGESTIONS
If you have any thoughts or questions on the Seder, please contact Larry Gillman at larry.gillman@f55f.com
==============================================

Purim Celebrations
When: Tuesday, March 7th, 2023. 6:00 p.m.
Where: Beth Israel Synagogue, Peterborough
Please join us for our community Purim party, at Beth Israel Synagogue on Tuesday March 7th, at 6 PM. After a 3 year engagement on Zoom, "Beth Israel Players" theatre group will act out the Megillah reading in a Purim play at the synagogue. Many of our Youth will be in the play, which is being led by our Youth leader Nevia Frank.

As in previous years, we are looking for adult volunteers to take part in the play. Based on previous plays, NO EXPERIENCE IS NECESSARY!!!!!!
If you would to take on a role in the play, please contact Nevia Frank by sending her an email at nevia@thefrankhouse.com.

Our Purim plays are always interesting and more than a bit humorous!!! Whether you are in the play or not, come out, dress up, bring noisemakers,
and have a great time. And did someone ask if we will have Hamantaschen???????
Of course!
What kind of Purim party would it be if we didn't have Hamantaschen and refreshments. Oye!!
If you have any other questions or suggestions, please contact Larry at
larry.gillman@f55f.com