For further information on any of these events, email to: contact@jccpeterborough.com
Please NOTE: The events below are listed by date descending…that means you will need to scroll down to see the events according to their date in the year. For example, July events are further down in the list than August events.
==============================================
Coronavirus-19 Update
Dear Beth Israel Congregation,
The Jewish legal principle of Pikuach Nefesh tells us that saving a human life takes precedence over virtually all else.
In order to support the efforts to reduce the impact of COVID-19, all Beth Israel events have shifted to ONLINE for the time being.
Instead of gathering in person, we will carry on with those events using the Virtual format to enrich your shabbat and other religious experiences at home as much as possible. Please read the details carefully below on how this is to occur and if you have any questions or ideas at any time contact Ziysah, our Outreach and Education Coordinator, at
getinvolved@jccpeterborough.com
.
Do you have COVID-19 questions? Dr. Dan (Houpt) has created a video to explain it all in plain Douro English. Check it out at this YouTube
link
and you know the drill,
mask up
,
hands washed
and
no cuddling with strangers
or even friends for that matter.
If everyone behaves responsibly and also eventually gets the vaccine, we will in a reasonable time be able to look at COVID in our rear-view mirrors.
Vaccination Blessing
Many of us have now started to receive COVID vaccinations and so I though it might be time to once again re-transmit the Vaccination Blessings that Cantor Leon Litvack had put together for us:
Blessings to recite on receiving the COVID-19 Vaccine
For everyone who has undergone and survived the trials and tribulations of the last year, receiving the vaccine will be a relief; but it may also be considered a blessing, in the Jewish sense. We recite blessings every day of our lives: when we get up or go to bed, eat, sleep, pray, and on many other occasions; indeed all of our human functions emanate from the showering of God's grace upon us. For this reason, it is appropriate to recite these two blessings when receiving the vaccine.
1. A blessing to thank God for the miracle of our bodies:
בָּרוּךְ אַתָּה יְהֹוָה אֱלֹהֵינוּ מֶלֶךְ הָעֹולָם, רֹופֵא כָל בָּשָׂר וּמַפְלִיא לַעֲשֹות בִּידֵי כָּל יֹושְׁבֵי תֵבֵל
Baruch atah Adonai Eloheinu melech ha-olam, rofeh chol basar u-maflee la-asot bi-dei kol yoshvei tevel.
Baruch atah Adonai, our God, sovereign of time and space, who heals all flesh, and works wondrously through human hands.
2. The Shehecheyanu: a blessing to celebrate special occasions. We recite it to give thanks to God for new and unusual experiences.
בָּרוּךְ אַתָּה יְהֹוָה אֱלֹהֵינוּ מֶלֶךְ הָעֹולָם שֶׁהֶחֱיָנוּ וְקִיְּמָנוּ וְהִגִּיעָנוּ לַזַּמַן הַזֶּה
Baruch atah Adonai Eloheinu melech ha-olam, shehecheyanu, ve-kiyemanu, ve-higiyanu lazman hazeh.
Baruch atah Adonai, our God, sovereign of time and space, who has given us life, sustained us, and has enabled us to reach this moment.
Cantor Leon Litvack (1 Nisan 5781, 14 March 2021)
==============================================
Kabbalat Shabbat Service— ONLINE
When: Friday, February 4th 6:45 p.m. (NEW TIME)
Where: ONLINE
Return to this page often to find out details about upcoming Kabbalat Shabbat services and gatherings.
When a Kabbalat Shabbat service is happening which is most Fridays, Dr. Dan and Miriam will be taking turns to guide us through the Kabbalat Shabbat Service during these times of COVID using Zoom. They have provided weekly online Kabbalat Shabbat services since Pesach. Graciously and very kindly, they are going to continue these ONLINE services for the near future. Many many thanks to them!
wish to attend and require the Zoom connection details;
would like to do an English reading; and/or,
wish to receive a copy of the service in pdf.
If you are interested in doing one of the English (or Hebrew) service readings or you wish to read a poem or some other short piece as part of the service, an original work, or just a favourite, please let us know NOW, like
NOW
. Kids, this means you too. The absolute cutoff for replies is
before Thursday evening prior to service date
. Because of the need to exchange emails and set up schedules to plan the service, last-minute replies cannot be accommodated.
Do you want to practice those familiar Kabbalat Shabbat songs as presented by our talented religious leader, Dan Houpt? Unequivocally, the answer is yes, so go to this YouTube link:
https://www.youtube.com/watch?v=K41y1QRLi3g
. Thanks to Dan and his technical director and producer (and btw, son) Sam Houpt, direct from deepest Douro.
==============================================
Kabbalat Shabbat Service:
Special Chanukah Edition — ONLINE
When: Friday, December 3rd. 7:25 p.m.
Where: ONLINE
Ziysah von Bieberstein with Dan and Sam Houpt and the children of Beth Israel's Kid's Club will be leading a special Chanukah-themed Kabbalat Service. Ziysah and the kids will lead the first part of the service, play a Chanukah game, and then lead everyone all online participants will lighting our Chanukiahs together. After that, the kids are preparing something special to share.

The Kabbalat Shabbat service will continue including some Chanukah songs sung by Dan and Sam with musical accompaniment. Will they surprise us with mystery tunes and interpretations? Join the observances and fun.
==============================================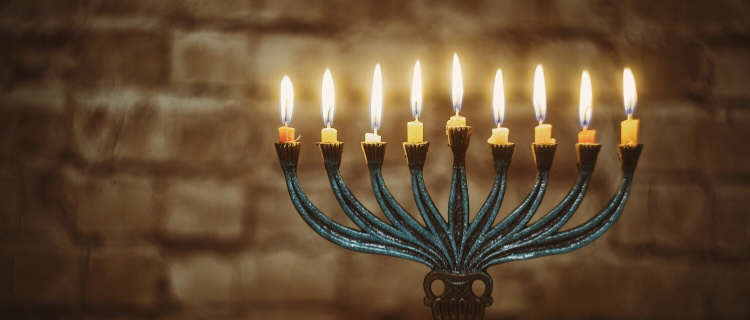 Special Saturday Morning
Chanukah Service
Cantor Leon Litvack is planning to lead a Shabbat Chanukah Service on Saturday December 4th. This is the 7th day of Chanukah and the service will include Torah readings, Aliyot, Chanukah songs and a presentation by Cantor Litvack.
Leon always brings us an interesting, inspiring and very approachable service filled with good music and an opportunity to worship and to learn with fellow members of our community, so do mark this event on your calendars. As usual, Ron will be looking for English readers, so please let him know if you plan to attend (email to bisptbo@gmail.com). Having readers and Aliyot sorted out ahead of time leads to a smoother running service that all enjoy.
==============================================
High Holy Days 5782
==============================================
Shavuot Observances at Beth Israel — ONLINE
Date: Sunday May 16th, 2021
Time: 9:45 a.m. – 12:30 p.m.
Shavuot is a two-day holiday beginning at sundown on May 16th, and celebrates the gift of the Torah.

Please join Cantor Leon Litvack for a special two-hour event on Sunday May 16th at 10 AM, as we prepare for Shavuot.

In the tradition of Shavuot Leon will lead us in a discussion about this festival, including what our ancestors experienced as they gathered on Mount Sinai to receive the
Torah. Leon will also lead a discussion on the origins and traditions of studying the Torah. You will also have the opportunity to hear from other members of our community.

Lastly it wouldn't be an event with Leon without wonderful music, in Hebrew, English and Yiddish, including some of his original compositions.

A Little More About Shavuot
The word Shavuot means "weeks." It celebrates the completion of the seven-week Omer counting period between Passover and Shavuot. The Torah was given by God to the Jewish people on Mount Sinai on Shavuot more than 3,300 years ago. Every year on Shavuot we renew our acceptance of God's gift of the Torah. The giving of the Torah was a far-reaching spiritual event—one that touched the essence of the Jewish soul for all times. Our sages have compared it to a wedding between God and the Jewish people. Shavuot also means "oaths," for on this day God swore eternal devotion to us; we, in turn, pledged everlasting loyalty to God.

It is customary to stay up all night learning Torah on the first night of Shavuot.

It is also customary to eat dairy foods on Shavuot. Menus range from traditional cheese blintzes to quiches, casseroles and more. The Torah is likened to nourishing milk.

More information will be forthcoming so return often to the JCC website.
==============================================
BIC Bridges Peterborough — ONLINE
Date: Thursday May 20th, 2021
Time: 1:00 p.m. – 2:00 p.m.
An announcement from the Beth Israel Outreach and Events Committee:
Our committee recently hosted a presentation by Bridges Peterborough, an amazing local organization which is bringing people together at the grassroots level to address poverty in novel and very successful ways. We were so excited and impressed at this entirely "made-in-Peterborough" innovation, that we are now hosting another session (one-hour-long) for the rest of the Beth Israel congregation and for representatives of other faith groups in town. Please click on "EVENT DETAILS," and make sure you register by going to the other link below:
You are invited to a Community Happy Hour
Join Bridges Peterborough and Guest Host Beth Israel Congregation to learn about how local people are bridging the gap between poverty and privilege –
and how you can be part of this social innovation.
When: Thursday, May 20, 2021
Time: 1 – 2 pm Eastern Time (US and Canada), via Zoom.
To learn more, click EVENT DETAILS
Click Here to Register Now
https://us02web.zoom.us/meeting/register/tZAod-CorzkjHtL4vzhhR0S4Okl0ulwPx9i8
After registering, you will receive a confirmation email containing information about joining the meeting.
Look forward to seeing you 'there'!
==============================================
Special Exodus Event — ONLINE
Now past: Slides of this talk fascinating presentation can be found here.
Date: Wednesday March 24th, 2021
Time: 7:00 p.m.
This is a special presentation on the archeology of the Exodus by Julian Hirsch. Here is an introduction to it by Julian:
Hello all. For those who don't know me, my name is Julian Hirsch. I'm an archaeology student at Trent University where I specialize in Middle Eastern Late Prehistory with a deeper focus on the areas of Israel, the Palestinian Territories, and Jordan. In preparation for Passover, on March 24th at 7 pm, I'll be leading a presentation and discussion for interested community members about the archaeology of Exodus. During the 30-minute presentation we'll break down some myths, touch on some relevant facts from ancient Egyptian history, and trace some of the major theories held by archaeologists, historians, biblical scholars, and one prominent psychologist from over 100 years ago to the present. A 30-minute discussion and question and answer period will follow the presentation.
Julian
How so timely this presentation is as more discoveries of Dead Sea Scroll fragments have occurred recently. See this article.
This will be a Zoom event. The link will be the same as the one used for Friday services, so if you don't have that link and want it please email bisptbo@gmail.com to be sure you will receive it.
==============================================
Beth Israel Community Passover — ONLINE
Date: Sunday March 28th, 2021
Time: 6:00 p.m.
It won't be the same as seeing each other in person, but we are nonetheless quite excited to embark on our second ever online Seder.
We ask that you register BY WEDNESDAY, MARCH 24th, so we can ensure we have the capacity for all. We will also be 'seating' guests at 'tables' so you will have times during the Seder when you can talk and interact with those at your table. The link to the Zoom call will be forwarded to you once we receive your registration. You may join by phone or internet.
Please click here to register.You are welcome to invite your friends and family.
The Seder will be led by Congregation President, Larry Gillman along with a number of others from our community. If there is a tradition or something you want to see at the Seder, please contact Larry via bisptbo@gmail.com
The Scheinerman Haggadah and a songbook will also be distributed to registrants.
If you have questions about Zoom, please contact Ziysah at getinvolved@jccpeterborough.com, and we can get you set up.
==============================================
Passover Service including Yizkor — ONLINE
Date: Sunday April 4th, 2021
Time: 10:00 a.m.
Cantor Leon Litvack will be leading another one of his Zoom services during Pesach. He writes:
Dearest friends,
Pesach/Passover is such a special time for Jewish people: it's the festival of freedom, and marks the foundation of Israel as a nation, united in a common purpose. We hope that this spring, we will be offered more freedom from the dreaded COVID, and that, with vaccinations, we can all look forward to a brighter future, when we can all meet again, in person!
I am planning a special service for the eighth day of Pesach, which falls on Sunday 4 April. In addition to our traditional Torah service, and a Haftarah which refers to the era of redemption (with its famous line 'The wolf will live with the lamb, the leopard will lie down with the goat, the calf and the lion and the yearling together; and a little child will lead them'). We will also recite Yizkor (the memorial service for our departed loved ones). We will chant part of the Hallel, a special set of prayers composed of extracts from the book of Psalms, and we will sing some favourite pieces from the Seder, including Adir Hu, and a new arrangement that I am writing of Chad Gadyah (the one about the little goat).
There is a tradition on the eighth day of Pesach (originating in the time of the Ba'al Shem Tov) of eating a special meal called 'Seudat ha-Mashiach' (feat of the Messiah), which confirms the connection between Pesach, the festival of redemption, with the age of the Messiah, a time of universal peace. During the meal we drink four cups of wine (recalling the four cups of the Seder).
There will be much to enjoy on this special day; I look forward to seeing you then.
With love from Cantor Leon
==============================================
Join us for Havdalah by the Radio!? – ONLINE
Greetings friends, family, community members and dear ones to be –
In the interest of enlivening ourselves, each-other & community, we invite you to gather with us Saturday nights in Adar (Feb 13-March 6)for Havdalah, shared listening and/or discussion of some inspiring and poignant episodes of the Jewish Ancestral Healing podcast (full details below).
For some of us, these Times feel like an invitation to Go Deep, to gently look at, be with, and heal some of the disconnection rampant in our society. And how better to do that than engage with the words of community leaders, in connection with our ancestors, together?!
See below for more details of each week's theme. Pleaseclick here to registerfor one or all of the gatherings. Once you register, you will receive a link to join the Zoom session. You are welcome to join for any/ all parts of the session; we will meet at 6:30pm to listen to the podcast together, at 7:00pm to honour havdalah with blessings and ritual, and/or at 8:00pm for discussion.
We look forward to listening deep, journeying down some pretty cool rabbit holes, and working, together, towards tikkun olam,
—Miriam, Emily and Ziysah
with support from Beth Israel Congregation

Nogojiwanong (Peterborough)

Questions? Contact us at getinvolved@jccpeterborough.com.
Havdalah by the Radio Deets
These are abbreviated descriptions. For full write-ups, and to listen to other episodes, see: www.jewishancestralhealing.com/podcast
Saturday, February 13
Noam Lerman – Reclaiming the Practice of Tkhines: Spontaneous Yiddish Prayer(35 min) 6:30 podcast, 7:30 Havdalah (blessings start at 7:40), 8:00 pm facilitated discussion.
Noam Lerman [they/m] reclaims the power and practice of tkhines ~ spontaneous Yiddish prayers. Noam shares the ways tkhines have been kept alive in their family and have been a home for women and gender-marginalized Ashkenazi Jews, as well as ways we can engage this practice of prayer from the heart today. For new tkhines songs, follow the SoundCloud, and check out www.spontaneousprayer.com. Following the discussion, this Havdalah by the Radio session will include an opportunity for us to craft a spontaneous collective prayer.
Saturday, February 20
Rami Avraham Efal, Bearing Witness in Auschwitz-Birkenau (38 min) 6:30 podcast, 7:30 Havdalah (blessings start at 7:40), 8:00 pm facilitated discussion.
Rami Avraham is a dharma holder in the Zen Peacemakers Lineage, the former executive director of Zen Peacemakers International, and a student of Zen teacher Bernie Glassman. He brings us to bear witness in Auschwitz-Birkenau, unpacking the radical act of showing up to honor the unthinkable, and inviting us to find healing and transformation in ceremonial silence.
Saturday, February 27
Jo Kent Katz,Transcending Ashkenazi Trauma (47min) 6:30 podcast, 7:30 Havdalah (blessings start at 7:40), 8:00pm facilitated discussion.
Joanna Kent Katz is an intuitive healer, drama therapist, social justice educator, youth worker, Theater of the Oppressed practitioner, and rite of passage ritualist. She supports the building of individual and collective capacity to notice, name, and interrupt patterns of oppression. Here she shares her map for transcending Ashkenazi trauma, speaks to how legacies of intergenerational trauma impact the body, and to the possibility of unwinding these impacts toward healing: www.jokentkatz.com https://www.transcendingjewishtrauma.com
Saturday, March 6
Arthur Waskow, Justice, God Everywhere & the Coming Transformation of Religion (1 hr.) 6:30 podcast, 7:30 Havdalah (blessings start at 7:40), 8:00 pm facilitated discussion.
Rabbi Arthur Waskow, Ph.D., founded and directs The Shalom Center. He is an honoured Peace activist, a pioneer in the theory and practice of Eco-Judaism and is deeply committed not only to renew Judaism internally but shaping a Judaism that could help transform the world. Here Reb Waskow shares intimate stories of his ancestors as the inspiration for his lifelong justice work, powerful racial, social and environmental justice movement history as it intersects with his own deepening on a Jewish spiritual path. His latest book is Dancing in God's Earthquake: The Coming Transformation of Religion: https://theshalomcenter.org
==============================================
Annual General Meeting — ONLINE
Date: Wednesday, February 17th, 2021
Time: 7:00 p.m.
The AGM will give us an opportunity to meet and talk about the important work for the future of our community.
The subjects we will cover at the AGM include:
Voting in the new Board;
Financial Update;
Community Update including Events and Cemetery Financials;
Update on the Lift installation and the $100k government grant;
Update on the Memorandum of Understanding with the Unitarian Fellowship;
Opportunity to ask questions.
The nominees for the Board include:
Larry Gillman – President
Mark Siegel – Vice President
Mike Fox – Treasurer
Heather Pollock – Secretary
Dana Capell
Michael Rosen
Dan Houpt
Karen Fisher
All contributing community members are eligible to stand for election to the board. Therefore, if you are interested in becoming active on the executive board of the Beth Israel congregation, please contact Larry Gillman (contact info below) to initiate the process of standing for election.
Everyone in our community is invited to attend our AGM. However, please note that only Beth Israel members are eligible to vote. All community members will automatically receive the Zoom link a few days before the meeting. If you are not a contributing community member but would like to attend the meeting, please let us know by sending an email to bisptbo@gmail.com. This must happen before the meeting as unannounced participants will not be admitted during the meeting where confidential information may be shared with community members.
Should anyone want to discuss the meeting please contact Larry through the Beth Israel email address directly: bisptbo@gmail.com.
==============================================
Beth Israel Purim Party — ONLINE
Date: Thursday, February 25th, 2021
Time: 7:00 p.m.
PURIM 2021 – Just because you have to stay home, doesn't mean you can't get dressed up….

You are invited to the Beth Israel Zoom Purim party which takes place on Thursday, February 25th at 7 pm. Our party features the Megillah reading (story of Esther) which will be simultaneously acted out by our very own "Beth Israel Theatre Group". It promises to be a lot of fun, so dress up in costume, get out your noisemakers, have a fun beverage and get ready for a few laughs.
We are putting out a call for actors to play parts in the Megillah reading so if you would like to participate please contact Jenn Reid using the Beth Israel email address: email to bisptbo@gmail.com . Everyone is encouraged to participate and the more the merrier. Below is a bit more information regarding the holiday of Purim.
Purim is one of the most fun holidays celebrated by the Jewish people, but is often under-recognized. Purim commemorates the day Esther, Queen of Persia, saved the Jewish people from execution by Haman, the advisor to the Persian king. Esther bravely exposed her previously hidden Jewish heritage to her husband the king and asked him to save her people, which he did.
Purim is a little bit of Mardi Gras, Easter, and Halloween all rolled into one. The holiday itself is known for a party atmosphere with big feasts where you can eat and get drunk (within reason, but it is encouraged). One of the beloved treats for Purim is hamantaschen: triangle-shaped cookie pastries with fruit or savory filling. The treat is said to look like Haman's tri-cornered hat or his ears. Sweet hamantaschen are most popular with poppy seed, chocolate, date, apricot, or apple filling. Contact Jenn if you would like a delicious hamantaschen recipe.
On Purim, there are often carnivals, with revelers dressing up, dancing and having parades. Kids have tons of fun at these events, doing crafts, making Purim baskets, playing games and making noise-makers. Carnival attendees enjoy showing off their costumes; anything from Biblical characters like Moses or Esther and Haman to more traditionally secular costumes like you'd see at Halloween. We encourage everyone to dress up and join the fun.
During the synagogue service, the "megillah," or scroll, of Esther is read aloud, telling the story of Esther and Haman. Because the book says Haman's name was "blotted out," everyone in the synagogue stamps their feet, yells, bang pots and pans, and heckles using "graggers" (ratchet noisemakers) every time evil Haman's name is read in the story. Get your noisemakers ready because we will unmute everyone at the mention of Haman's name!