Welcome to the Jewish Community Centre of Peterborough and Beth Israel Congregation!
We are an egalitarian congregation, a cultural centre, and a community space open to all.
Please take a look around, and feel free to get in touch we'd love to hear from you.
*******************************************
With sadness and recognition of the passing of Max Eisen (z"l)
Many of you know Max Eisen and have felt the deep sadness of his passing. Whether you do or don't know about Max, please take a moment now to explore this endearing individual's account of his Holocaust experiences, his journey to teach about the Holocaust and his message for us to carry forward to never forget and have any form of it realized again. A start for this exploration is found on our News page, click here.
Upcoming:
Kabbalat Shabbat Services information. Click this link for further details. Also, check the calendar on a regular basis.
Peterborough-Nogojiwanong Pride Parade 2022 (Sept. 24th). For details go this link.
High Holy Days Services information can be viewed at this link.
What's New:
For an update of BIC Events/Activities affected by the coronavirus click the following link: Coronavirus – 19: BIC Events Update
*******************************************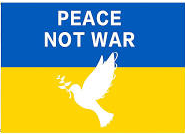 Any donations made to Beth Israel in the coming week will be earmarked toward helping a refugee family to resettle in our community and/or to war relief efforts in Ukraine