Welcome to the Jewish Community Centre of Peterborough and Beth Israel Congregation!
We are an egalitarian congregation, a cultural centre, and a community space open to all.
Please take a look around, and feel free to get in touch we'd love to hear from you.
*******************************************
Crisis in Middle East — BIC Responds:
Further Reflections from Mark, our BIC President. Click here for details.
Correspondence received by BIC regarding the crisis. From our local MP, Michelle Ferreri, please click here to read her letter. From our local MPP, Dave Smith, please click here to read his letter.
Cantor Leon's Message — A Perspective from Belfast. See the full message here.
Upcoming:
Kabbalat Shabbat Service. Nov. 17th. Click here for details.
Chanukah at Beth Israel Congregation. Dec. 9th. More details can be found here.
News Nuggets:
*******************************************
Beth Israel is Hiring a
Children's Programs Facilitator
Are you our next children's educator? Do you know someone who might be?! Beth Israel Congregation is looking to hire someone to lead programming for children. The position is for 15 hours per month.
Recent programming has included weekly Hebrew reading classes for children, a monthly half-day program for families with young children, and a monthly evening youth program. Deadline for submitting an application is: Tuesday Oct. 31 at noon. Please see — and circulate — the job description can be found here.
*******************************************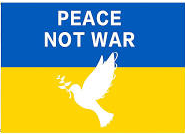 Any donations made to Beth Israel in the coming week will be earmarked toward helping a refugee family to resettle in our community and/or to war relief efforts in Ukraine