Cadman Family Members Honoured
Community Member Sharon Cadman had the honour of cutting the ribbon at the 2023 Terry Fox Race on Saturday, September 15. Sharon is the longest cancer survivor participating in this event. She has been in PRHC for two months after a fall. She was able to arrange transportation to the race and then to the shul to participate in services. Her son, David, was given his first Aliyah. It was a proud moment for the family and the community – Mazel tov!
New Book by Peterborough Native, Marjie Zacks – Get a Signed Copy, August 19.

Author and Peterborough native, Marjie Zacks, will be signing her first book, It All Ends Up In A Parfait Glass––A Tribute to My Mother's Wisdom at Chapters Indigo books on Lansdowne Street in Peterborough on Saturday, August 19th from 11 a.m. to 4 p.m.
It All Ends Up In A Parfait Glass––A Tribute to My Mother's Wisdom written by Peterborough native who, Marjie Zacks who grew up in the Beth Israel Community, is now available in bookstores and online. The book is a collection of anecdotes, both humourous and poignant, that tell the author's stories of growing up in a small Ontario town where her memories of her mother's unusual expressions finally make sense some sixty years later.
Zacks had no idea what her mother was talking about all those many years ago but in this look back at her childhood many years hence she has come to realize the wisdom of her mother's pointed expressions uttered so long ago. The fact that these aphorisms have stayed in the author's memory all these years later is a tribute indeed to the wisdom contained within. It is these expressions that have guided Zacks through her life and remained fixed in her mind to this day.
Written to help jog her sister's memories of a shared but very different childhood, It All Ends Up In A Parfait Glass touches on many themes that were important to parents raising children in the fifties and sixties.
The focus on achievement, the importance of education, parental expectations and influence, a sense of community, the role of women then and now, and respect for parents and elders are just some of the themes in the book. Short vignettes fill this book with laughable and touching moments and show how one mother taught her daughters to make the best of it no matter what. It provides some wonderful recipes for life.
Zacks has spoken at the Vancouver Jewish Book Festival, Temple Har Zion in Thornhill and Beth Emeth Synagogue in Toronto. Her book is available in softcover at most booksellers and in electronic format on line.
What readers are saying about It All Ends Up In A Parfait Glass – A Tribute to My Mother's Wisdom
"Other memoirs may be similar in style, substance and sweetness, but Marjie Zacks has achieved a fresh balance of wit, love and wisdom. I was struck by how varied the mom quotes are and yet how approachable. While Zacks' mother is not my mother, her insights are familiar and relatable. And Zacks has accomplished this with humour, affection and recognition of each of our unique places as daughters."
"You had me at the first page."
"This is hysterical . . . a pee in your pants read."
"Thank you for a delightful read. I've been smiling throughout."
"So much there relates to my life."
"It was like listening to my mother's words all over again."
"I'm having a lovely morning reading your book and laughing out loud!"
"It All Ends Up In A Parfait Glass. . . A Tribute to My Mother's Wisdom. Get the book. You'll laugh out loud too."
******************************************************
BIC Member, Ziysah von Bieberstein selected as Peterborough's Poet Laureate!
What fantastic news about Ziysah! What a tremendous accomplishment! Ziysah has been selected from an impressive shortlist as the honorary Poet Laureate of Peterborough! What hard work and impassioned effort did it take to achieve this recognition? Have a read of this kawarthaNow.com article: " Ziysah von Bieberstein is Peterborough's second poet laureate."
Congratulations Ziysah!!
******************************************************
Larry Gilman, our BIC President offers insights about Passover to CBC Ontario Morning
Larry was recently interviewed on CBC Ontario Morning relating how we celebrate and practice Passover in Peterborough, very similar as to how it is done so throughout the world. The emphasis during this time is social gatherings to share food and the story of Passover but also very much the focus being charity. Our efforts are directed to a Ukrainian refugee family taken in by our Community. Have a listen to Larry's interview: https://www.cbc.ca/listen/live-radio/1-112-ontario-morning-from-cbc-radio/clip/15976936-the-beth-israel-synagogue-peterborough-hosts-person-seder
A heartfelt thanks Larry!
What a wonderful Community Passover Seder after 4 long years! Thanks to all the volunteers that made it happen!
******************************************************
Dr. Max Eisen z"l Passing and Heartfelt Tributes
T
he Beth Israel Community is saddened to learn of the passing of Holocaust survivor, Dr. Max Eisen z"l. Max passed away on July 7, 2022 (8 Tamuz 5782). Max visited Peterborough many times to offer his personal experiences of the Holocaust and messages and warnings of vigilance to carry forward in our present day. He seemed to be always there and would always be there, forever tireless in his effort to teach us about the Holocaust and its significance to us now.
Max presented at the Synagogue as well as Trent University where to overflowing audiences, he gave his talk on the Holocaust, on the importance of remembering it, and his message of tolerance. Max worked tirelessly to tell young people and adults about his experiences and to educate the young about the importance of being involved, vigilant and active participants in their communities and society so that sinister threats that could lead to human tragedies like the Holocaust can be recognized and countered before they can take root.

Many members of our Jewish community, as well as the Trent community got to know Max and his family quite well from his presentations in Peterborough. His visits to our community will be dearly missed. He was recognized locally by Trent University which awarded him an honorary doctorate. Nationally, he was recognized by winning the CBC Canada Reads competition in 2019 for his book, By Chance Alone, a memoir of his experiences during the Holocaust and reflections for the present day.
Here is a press release from The Abraham Global Peace Initiative commemorating Max's passing
******************************************************
PRESS RELEASE
Passing of Max Eisen (zl), O.C.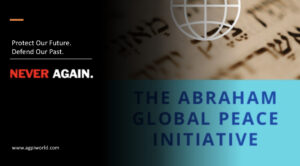 07/07/22: With heartbreaking sadness, we were informed by his family early this morning that our beloved hero, Max Eisen passed away early this morning. On behalf of everyone at The Abraham Global Peace Initiative (AGPI) – we express our profound sadness and condolences to his wife Ivy and his sons Larry and Ed.
"Our lives were intertwined for more than 30 years" said Avi Abraham Benlolo. "He was my mentor, teacher and friend. I had the honour and privilege to crisscross Canada and the world with him as he educated thousands of people about the Holocaust, Antisemitism and humanity. It's now up to each and every one of us to carry forward his legacy" Benlolo added.
In his final years, Max Eisen was fortunate to see his legacy realized through the publication of his best-selling book, By Chance Alone; and to receive his much deserved Order of Canada this past winter, among many notable awards and honorary doctorates.
The naming of a hall after him at York Region Police was a testament to his impact on Canadian law enforcement and the respect he had garnered far and wide.
A founding member of AGPI, Max Eisen participated in many of our events and activities over this past year. The organization proudly presented him with its Human Rights Award at its inaugural Crystal Ball Benefit this past May (his sons received it on his behalf) establishing the Max Eisen Holocaust Education Fund.
Max Eisen had kept his promise to his father, to tell the world about what had happened at Auschwitz. His profound impact on hundreds of thousands of students will leave a lasting legacy for generations to come.
May His Memory be a Blessing. Baruch Dayan HaEmet.
The funeral will be held on Friday July 8th at 12 noon at Benjamin's Park Memorial.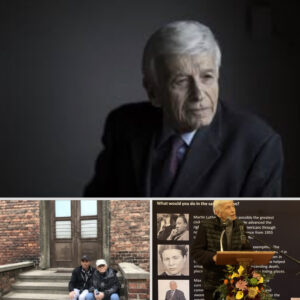 *****************************************
Here are some of the many tributes and accolades for Max Eisen z"l. Please take the time to explore the links below, and never forget this endearing individual and his poignant message.
A collection of Max's many in-person teaching events and moments of recognition for his persevering efforts for Holocaust education can be found at: ByChanceAlone.com
A Memorandum to

Celebrate

.
On Sunday June 12th the Unitarian Fellowship and Beth Israel Congregation held a joint service to celebrate the signing of our Memorandum of Understanding (MOU). This celebratory service took place exactly 18 years (less two days) from the signing of the original agreement to share space at the Synagogue.
This important agreement secures the future of both Congregations. It defines the principles of how we will share Synagogue moving forward.
It also lays out how we will jointly work on projects to improve the facility. The best current example of this is the Accessibility Project, which saw us jointly install an elevator to the Community Hall, put a washroom in the basement, and improve accessibility throughout the building. In the end $250,000 was invested with a Government Accessibility grant of $100,000, and our congregations splitting the balance equally.
Both Congregations are stronger together in the building, and we are blessed to have such wonderful partners. As a result, both of our futures sharing space in Beth Israel Synagogue are very bright.
Please enjoy the attached video of the June 12 service and observances to celebrate this important event: https://vimeo.com/719651298 .
It features many from our Congregation.
The crisis in Ukraine. How we have tried to make a difference.
Beth Israel's Effort
Fundraising has been done in the Beth Israel congregation to support Ukrainian refugees arriving in Peterborough, either directly or through other charities. For example, the funds raised recently as a result of the Purim play presentation have been set aside to be used as needed for these efforts. Also, BIC members have graciously and generously offered accommodation to Ukraine refugees as they settle here.
Support the work being done to assist Jewish families in Ukraine by the

UJA Federation :
UJA Federation is running a program to support Jewish families trapped in the Ukraine, as well as Jewish families living in temporary exile in the surrounding countries. You can find out more and contribute at this link:
New Canadians Centre – Peterborough

:
The NCC is also doing work to find housing for newly arrived Ukrainians who are seeking refuge from the war and have come to Canada on the special visa program. This web link is probably outdated, as just tonight on CHEX news, the director of the NCC was talking about a fundraising effort they are launching to help Ukrainians find housing in Peterborough. There will probably be updates on line shortly or call the NCC to find out about donating.
Trent University Fundraising to Support Affected Students

As described above, Trent has been very active in providing assistance to students in financial difficulty as a result of their funds being frozen in their home country. They have a fundraising campaign which you can learn more about as this website:
'Eb' Zeidler, the renowned architect of Beth Israel Synagogue and many iconic buildings passes away.
With sadness, we report the passing of renowned architect Eberhard (Eb) Zeidler who left his very significant mark on Peterborough in the form of both private and public buildings. Of direct relevance to your Jewish community was his design of Beth Israel Synagogue, whose construction was completed in 1964. Mr. Zeidler was a long-time friend and supporter of Peterborough's Jewish community and he was present at the 50th-anniversary celebrations in 2014. In the links below you can read more about his life and work in Peterborough and in Toronto where the architectural design firm he established after leaving Peterborough produced, among other significant projects, The Eaton Centre and Ontario Place. Eb Zeidler left his mark on the buildings he designed across Canada and farther afield.
The Beth Israel community extends its sincerest condolences to the family of Eberhard Zeidler on his passing, but at the same time, we celebrate his long and so very productive life and his many contributions to Peterborough and to Canada through which his memory will live on.

January 8th, 2022
Eberhard Zeidler, 1926 –2022
From the Peterborough Examiner
An In-memoriam article in Canadian Architect"
An article about work on churches in the Peterborough area and our synagogue:
This article was published when Eb released his autobiography, and features a photo of the author inside Beth Israel;
Beth Israel Congregation responds to the violent deaths of a Muslim Family in London, ON
BIC's President, Larry Gilman wrote an open letter of deep felt condolences and support to the Peterborough Muslim community in response to the tragic loss of a Muslim family in London, Ontario this past week. The family was cruelly run over by a truck as an alleged blatant expression of Islamophobic hate.
Below is Larry's letter and following it is the reply to the letter from Kenzu Abedlla, the past President of the Kawartha Muslim Religious Association:
"Dear Congregation of the Kawartha Muslim Religious Association and to the wider Muslim community,
It is with both great sadness and outrage that we learned of the murders of 4 Muslim family members in London Ontario.
This is always shocking as we do not expect this type of violence to occur in our Canadian home.
Sadly this is not the first violent act against the Muslim community in recent times, as you already painfully are aware.
Please know that the Peterborough Jewish Community, as well as the wider community, stands with you in this time of deep sorrow.
We pray for the families, and also the well-being and recovery of the surviving family member.
Please let us know what we can do to support your community in this time of need.
If there is something planned we certainly would like to be involved.
Please share our condolences with your Congregation, and be well.
We look forward to a time when we can gather together, and also a time of real peace for all Canadians.
President Beth Israel Synagogue"
A response from Kenzu Abedlla, the past President of the Kawartha Muslim Religious Association:
Thank you for your and your community's concern and support for the Muslim community at such time of great tragedy.
This is a tragedy for all Canadians and should be condemned by all Canadians. The outrage that we witnessed by most Canadians including the prime minister is an indication that such islamophobia driven violence is never acceptable in Canada. We all need to continue to work together to a better Canada where a Muslim family does not have to be scared of going out for a stroll for fresh air. Thanks again for the genuine concern and please pass our gratitude to the Jewish community for standing with us at this time of deep sorrow.
Beth Israel Congregation on Global CHEX: Funeral services…
Global CHEX TV interviewed our good President, Larry Gilman, this past April 15, 2021 to provide some insights as to how BIC is handling the need for funeral services during the pandemic. The full title of the video segment is: Funeral services changed dramatically during the pandemic. Larry is one of the community contributors to this report. Here is a link to the full online report: https://globalnews.ca/video/7761637/funeral-services-changed-dramatically-during-pandemic
Well spoken Larry! Thanks for doing this!
Beth Israel Congregation on Global CHEX: The need for community virtual contact.
Global CHEX TV interviewed one of BIC's good doctors, Dr. Dan to explain the significance of community virtual contact and sharing during regular and holiday Jewish events such as the Friday Kabbalat Services and Passover, respectively.
Here is a link to the online interview:
https://globalnews.ca/video/7736335/easter-and-passover-celebrations-go-virtual-this-year?
Thanks Dan! Many thanks also to Sam!
Beth Israel Congregation on Global CHEX: Chanukah Explained by Dr. Dan
Global CHEX TV interviewed one of BIC's good doctors, Dr. Dan to explain the significance and celebration of Chanukah.
Here is a link to the online interview:
https://globalnews.ca/video/7514691/8-day-hanukah-celebration-begins-tonight
Thanks Dan!
Message from our Community President
Shalom my friends.
I hope that everyone is enjoying this wonderful summer weather. It is hard to believe that High Holy Days are just over a month away!
Despite the Synagogue being closed because of the pandemic, there is a lot of great work still happening behind the scenes, thanks to a number of individuals in our community. I wanted to provide a brief community update to ensure everyone is up to speed on our progress.
Dr. Leon Litvack will be leading our High Holy Day services for the 10th year in a row! We are indeed very blessed to have Leon as a Spiritual Leader for our community. Due to the pandemic Leon will lead services this year by Zoom and details will be found in this and subsequent newsletters. Of note there is much more preparation than normal as we want to make the services inspiring and meaningful. In this regard Sam and Dan Houpt are working with Leon on musical recordings to support Leon's service. Meanwhile Ron Molnar is also spending many hours setting up the service so we can all follow easily on Zoom. Thanks to Sam, Dan, Ron, Leon and others who are all investing many hours of effort.
For now, the shul remains closed to all during the pandemic. While the Peterborough COVID numbers remain low, we continue to put the safety of our congregation first. We continue to hold almost weekly Kabbalat Shabbat services via Zoom and these are well attended. If you haven't tried to participate in one, now is the time. Thanks to Sam, Dan, Ziysah, Miriam, and Leon for all of your contributions. In the meantime we will remain closed until after High Holy Days and evaluate the situation until we and our Unitarian partners believe that we can reopen safely.
We also want to acknowledge the efforts of Joe Teichman and to thank him for 10 years of outstanding service to our community. Joe retired at the end of July from his responsibilities as Building Manager of Beth Israel. He remains a valued member of our community. Joe also leads and organizes Enable Bagel a great and much appreciated program that serves a segment of the broader community with challenges, while also providing the rest of us with a source of delicious bagels. And of course, we recognize what an outstanding father Joe has been to son Cory. Thanks Joe for all of your valuable contributions. In the short term we have hired Ben Robbins who will fill in as required as we look to the future.
As everyone knows the issue of accessibility, especially to our community hall in the basement, has been a huge one for many years as the current lift to the basement has proved to be unreliable. This has meant that those who can not handle the stairs to the basement are excluded from coming to community events. It has also been a deterrent to outside groups who want to use the Synagogue for community building work. As previously announced the Unitarian Fellowship has agreed to split the costs of installing an elevator. However, the really exciting news is that we have hired a contractor and the work on the lift has already started! At the same time we have applied for a Federal Accessibility grant for an additional $93k in funding which would add a washroom to the basement and enhance the project with greater accessibility. Please stay tuned.
I also wanted to bring everyone up to speed with the Memorandum of Understanding (MOU) which Beth Israel continues to develop with our friends in the Unitarian Fellowship. For the past two years Mark Siegel, Mike Fox and I have meet every single month with the Unitarian leaders to develop the MOU, while soliciting input from our Board. This MOU provides a framework to define how we will work in partnership with the Fellowship going forward, and we believe it is critical to the long term security of Beth Israel as the center of Jewish life in Peterborough. We are very excited that a draft has been prepared and is now with our lawyer to obtain his advice and input. More to come but stay tuned.
Our Annual General Meeting originally scheduled for June, was postponed to the pandemic. We are now looking at October, after the High Holy Days observances are over. One of the items on the agenda will be to elect a new Board for the upcoming year. If you are interested in serving, and we are always looking to freshen the board and broaden the base in our community, please do not hesitate to reach out to me so we can discuss this.
If anyone would like to discuss any community subject, please don't hesitate to get in touch. You can reach me by email at contact@jccpeterborough.com.
Be well and stay safe,
Larry Gillman
President, Beth Israel Congregation

Beth Israel Congregtation in Peterborough Examiner: Black Lives Matter Event
An Examiner article about a Peterborough community event called: "Living in Colour – Becoming Anti-Racist". It was held on June 27th, 2020. The Unitarian Fellowship, Beth Israel Congregation and the local black community unveiled a banner of solidarity with Black Lives Matter in front of the synagogue to announce the event. Here is a link to the article:
Beth Israel Congregation on Global News: COVID-19 and Faith Group Gatherings
BIC's President Larry Gillman contributed to a news item (June 16, 2020) about how Peterborough faith communities are handling COVID-19 related restrictions on faith gatherings. Here is a link to the video:
Beth Israel Congregation on the CBC's Ontario Morning Show
Outreach and Events Coordinator Ziysah von Bieberstein talks with Wei Chen on CBC's Ontario Morning about being Jewish during the Christmas season, and the upcoming Chaunkah Party at Beth Israel.
Link to the interview which runs from 32:35 minute mark to 40:41 is on the next line:
N'Able Bagel in the news yet again.
Here is a YouTube post that highlights all the wonderful things that Joe Teichman and his N'Able Bagel crew accomplish at the JCC of Peterborough!
Dr. Dan on CHEX TV
Dr. Dan highlights the significance and traditions of Hanukkah to the Peterborough community on the Global News Morning Show (Peterborough CHEX TV) with Teresa Kaszuba. Here is the link to the interview.
Lirit Women's Chamber Choir: Cogeco TV Broadcast
The fabulous Lirit concert at Beth Israel Congregation this past Dec. 8th is will be aired on Cogeco TV Cable 10. The dates and times are:
Dec 16 at 5pm
Dec 17 at 11am, 1:30pm and 5pm
Dec 18 at 11am and 5pm
Dec 19 at 12pm, 5pm and 10pm
Dec 20 at 11am, 4pm and 6pm
Dec 22 at 7:30pm
Dec 23 at 10am
Dec 24 at 10am and 5pm and
Dec 25 at 7am.
Dr. Dan's song on Abraham Festival
Dr. Dan's song entitled 'Words' is now on the Abraham Festival's website. Written and performed by Dr. Dan Houpt. Vocals by Kate Suhr.
Ellin Bessner's Many Insights about Canadian Jewish Soldiers in World War II
Author, historian, and journalist Ellin Bessner recently (2018) published a book called: 'Double Threat: Canadian Jews, The Military and World War II'. As a part of a Remembrance Day event at Beth Israel Congregation, Ellin Bessner recounted many examples of Canadian Jewish participation in World War II as a part of the Canadian military efforts. These include accounts of local individuals who enlisted to fight during the War. Yesterday Ellin was interviewed by CHEX TV on November 12th. Listen to some of these stories and statistics that Ellin has researched about Canadian Jewish soldiers and their families at this webpage. The Peterborough Examiner also wrote a story on Ellin and her book and can be found at this webpage.
May is National Jewish Heritage Month
View this webpage for events and details planned for the Jewish Heritage Month in May.
Max Eisen's Book (By Chance Alone) wins CBC Canada Reads
Max Eisen's book, By Chance Alone, has won CBC's Canada Reads competition for 2019. Holocaust survivor, Dr. Eisen has been a frequent visitor to Peterborough, and has many connections to our community. He has visited as a Holocaust educator tirelessly teaching tolerance and vigilance regarding all forms of hatred-based racism and discrimination and in the fall of 2018, he spoke at Trent University to overflow crowds of students and Peterborough citizens. He was also awarded an honorary doctorate by Trent in 2018. The Beth Israel community is very proud to be associated with Max and to support and promote his work which is so important, especially as we see rising numbers of hate-motivated attacks on various minority groups. In recognizing his work, the CBC also confirms that Canada remains a nation that promotes tolerance and the acceptance of all people who choose to live in peace in this country.
If you would like to read some of the news releases regarding this event, see the links below.
---
A Need for an Autism Special Therapy Centre in Peterborough
Joe Teichman, the Beth Israel Congregation GM, and his boy Corey were recently presented in a Peterborough Examiner news article. The article is at this link. The article provides insight into reasons for and ways of realizing an autism special therapy centre in Peterborough. Reflections are made to such a centre in B.C. that benefited Corey when he was younger.
Also, note that on May 26th there is a fundraiser for Autism Spectrum Disorder Research at Peterborough Showcase, entitled: Awesome and Then Some (Live Stage Show).
Chanukah Explained
Did you miss Karen Fisher on Chex being interviewed about Chanukah? Never too late to check it. Click here.

Vigil for the Tragic Events at Tree Of Life Congregation in Pittsburgh to be held in Peterborough
Dear Friends,
As we face our sadness, fear, and anger at the unspeakably tragic events in Pittsburgh, it is comforting to know that we, the Jewish Community of Peterborough, have friends and allies.
The Peterborough Peace Council has dedicated its monthly vigil to standing with the Tree Of Life Synagogue and showing support for and solidarity with the Peterborough Jewish Community. This event will also be supported and attended by members of the Abraham Festival and Beth Israel.
Monday, Oct 29, 5-6pm
Corner of George and McDonnel
Please join us if you can.The vigil will be followed at 6:30 by a free shared meal put on by Food Not Bombs in Confederation Park.
Holocaust Survivor Max Eisen's at Trent University's Convocation
To see and listen to Max Eisen's inspiring and moving presentation during the Trent University's Convocation this past spring. Click here.
Thanks to Cantor Leon Litvack
Our community was once again blessed this year to have Cantor Leon Litvack join us to lead our services. We have all come to love and appreciate his inclusive and participatory services and we look forward to his visit next year, if not sooner. This year, Leon was able to spend a longer time in the Peterborough area and in that time, he was instrumental in making possible and leading observances for a number of Life Cycle events.
First there was a bar mitzvah in Cavan at which Leon officiated. Congratulations to the Bar Mitzvah and his family from the Beth Israel community.
Following the Bar Mitzvah, Leon was back to perform a ceremony in the form of a Jewish marriage to celebrate the mutual commitment of Jenn Reid and Larry Gillman. This was an event attended and enjoyed by many community members as well as many friends and family of Jenn and Larry.
A Tribute to Len Lifchus…Peterborough Pathway of Fame
Congratulations to our very own Len Lifchus on his induction into the Peterborough Pathway of Fame, at a ceremony at Showplace on September 8th. The mission statement of the Pathway of Fame is "to honour those persons living or deceased, who have made an exemplary contribution to the cultural and humanities of Peterborough and district". Len was enshrined on the pathway at Del Crary Park, under the category of "Community Betterment". One only needs to look at Len's many community accomplishments as outlined in the Pathway of Fame 2018 brochure.
Well-deserved Len!
Peterborough Gay Pride Parade
On Saturday September 22nd a number of Beth Israelites marched in Peterborough's Gay Pride parade, under our own Beth Israel banner. It was a sunny lovely day and the walk was full of fun and friendship as we marched down George Street. Directly behind us were our friends from the Unitarian Fellowship as shown in the picture. Marching directly in front of us were three live goats, which kept us on our toes and constantly watching our steps (seriously). Next year the suggestion is to have the Unitarians march in front of us, and the goats behind.
Gabriele Zeh-Abramsky is Appreciated for Welcoming New Canadians
Gabriele, a member of Beth Israel was acknowledged and appreciated recently for her efforts in welcoming new Canadians. She is the Board Director of the New Canadians Centre Peterborough. She is a champion of inclusivity and diversity in our community. Learn more about her efforts and the thanks give to her in this article. To learn more about the New Canadians Centre Peterborough click here.
Holocaust Survivor Max Eisen: Confronted with Anti-Semitism yet again
This past week Max Eisen needed to respond yet again to a heinous act of anti-semitism. His photo on a poster for Holocaust education awareness sponsored by the United Jewish Appeal was defaced with the word 'Achtung'…a very painful reminder of Max's Holocaust experiences. Read his response to this gesture of hate in a recent Toronto Star editorial: click here. From that article is a poignant and compelling quote we should emphatically heed:
"From this we should learn that anti-semitism and hate in all forms thrive when dangerous words are met with complacency and indifference. To think ourselves immune is to remove that which inoculates us: awareness, self-scrutiny, and vigilance."
See below for an article about the recognition of Max Eisen's work and commitment with the presentation of an honorary doctorate from Trent University.
Information – Beth Israel AGM:
Message from our President
The Annual General Meeting of the Beth Israel Community was held on June 13. A record number were in attendance, and it is heartening and very encouraging to see a sustained and even renewed level of interest in the community. We reviewed our 2018 finances and talked about the state of the Peterborough
Jewish Community. For a small congregation we are currently in a stable financial position and have a promising future in Peterborough.
One of the topics we talked to in depth was our relationship with the Unitarian Fellowship with whom we have shared space for the past 15 years (hard to believe, but yes, 15 years). It is a fact that if we did not have them as partners we would be running an annual budget deficit and would likely have to sell the Shul. Of note we talked about the importance of having them as partners in our future and the strength that would bring with it.
We also talked about a joint Beth Israel and Unitarian Fellowship workshop that took place in mid-May. More than 30 members of the UFP and Beth Israel communities gathered in curiosity, connection and play in response to this invitation:
"What if Peterborough's Jewish and Unitarian congregations could grow in friendship … creating a shared sense of belonging and ownership?"
"What if, every time we entered the building we felt at home as one family: our space, together? What playful experiments could we try that might lead the way to future collaborative possibilities?"
Please see more information on the link below.
https://peterboroughunitarian.ca/2-faiths-1-home-a-shared-future/
There will be more developments as we continue to meet with the Unitarians and discuss our mutual future. Please stay tuned and please don't hesitate to contact me if you have any questions.
Regards Larry
President Beth Israel Congregation
Recognition – Holocaust Survivor Max Eisen
Many of you will recall attending the evening with holocaust survivor Max
Eisen at our synagogue last year. The shul was packed with people who wanted to
hear his story. And, this is what Max has been doing for many years now, telling his
story so that we don't forget those horrible events and the lessons they teach us.
Trent University, thanks to the efforts of history professor Dr. Carolyn Kay
selected Max to receive an honorary doctorate. The award ceremony took place on June 12
during the Trent Durham campus convocation ceremony at the Ajax Convention
Centre. The ceremony was a beautiful combination of the official and the intimate with a moving introduction by Prof. Carolyn Kay and an inspiring response directed at the graduates by Max.
The Peterborough Jewish community is very happy to wholeheartedly endorse this
recognition of Max and his mission to educate young and old in the hope that the
events he lived through never happen again. It is well-deserved.
You can read the Peterborough Examiner's article posted prior to the Dr. Max Eisen tribute at this link.
Passover at Beth Israel Congregation in Peterborough
The Peterborough Jewish Community celebrated the second Seder of Passover at Beth Israel Congregation this past Saturday, March 31. The Peterborough Examiner noted the event with an article in its April 2 edition. Read the article at this Press Reader link. As a correction though, note that it is Karen Fisher who is lighting the candles. The Congregation wishes to thank all who volunteered to make this event a special occasion once again this year.
Peterborough Anti-Rally Against White 'Nationalist' Rally
On Wednesday Sept. 27th, the Peterborough Jewish community among other community groups and organizations gathered to express serious concern about a planned white 'nationalist' rally to take place in Peterborough this Saturday, on Yom Kippur. A weekend of anti-rally events are being planned. Cantor Leon Litvack spoke on behalf of the Peterborough Jewish community. The Friends of the Simon Wiesenthal Centre for Holocaust Studies has expressed adamant concerns that the rally on Saturday is being organized by neo-Nazis.
Details of these happenings and our concerns can be found in a Peterborough Examiner article published Wednesday. The article can be found at this link. A further update since the events on Wednesday can be found in this Peterborough Examiner article published today, Friday.
---
Peterborough Community
Learning Arabic at Beth Israel
Recently CHEX TV visited the Synagogue to find out about how the Peterborough Community can learn Arabic. One of the local Syrian newcomers is offering free classes! The CHEX TV report can be found at this link.
---
Peterborough Multi-Faith Community
in the News
in Light of the
Québec City Masjid Tragedy
A recent Globe and Mail article revisits and talks about how the Peterborough Community has responded to acts of Islamophobia in Peterborough with much solidarity, friendship and acts of kindness. Here is the link to the article.
Beth Israel is hosting a fundraising event on February 8th, 7:30 p.m. See the Events page for more details.
---
Abraham Festival Sponsored Family
in the News
Have a look and read of the recent Peterborough Examiner's article entitled: Peterborough refugees read Messages of Hope on the Wall of Hope at the New Canadians Centre.
A one year anniversary Celebration and Dance took place on December 17 at Beth Israel for Fadya and the Falah family. This event was sponsored by the Abraham Festival Group.
---
Holocaust Remembrance with Max Eisen
This past Thursday, Nov. 24, Max Eisen, a survivor of the Auschwitz death camp provided a poignant account of his horrific experiences to a standing room only audience in Beth Israel's sanctuary. His recent book entitled "By Chance Alone" details further those experiences. The book has received critical acclaim. Max Eisen is a passionate and tireless speaker for the Simon Wiesenthal Centre for Holocaust Studies.
The Holocaust Remembrance Event at Beth Israel had Professor Carolyn Kay who teaches Holocaust studies at Trent University introduce Max Eisen. Joe Teichman, the General Manager of the JCC Peterborough recounted his family's losses and journeys of survival. Dr . Dan Houpt provided musical reflections with his song entitled "Children on the Beach" and Leonard Cohen's "Halelujah". Larry Gillman, President of Beth Israel gave Max Eisen gifts of remembrance and thanks from Beth Israel for his stay in Peterborough. More can be learned about Max Eisen and his experiences, and the Beth Israel Holocaust Remembrance Event in these articles:
---
Thanks to Cantor Leon Litvack
It has been said a number of times in the last two weeks, but it bears repeating here that the community is gratefully indebted to Cantor Leon Litvack for the work he does as our spiritual leader, not only during the High Holy Days, but so effectively from across the seas as our go-to person, helping the community deal with difficult spiritual issues. His annual visits just go by so quickly. And, I am sure that many of you can share my memory of High Holy Day services in other congregations which just seemed to grind on forever and be quite detached from the congregation. Here in Peterborough, Leon has made the services pass easily, enjoyably and with meaning.
We wish him and his family a healthy, full and fulfilling coming year and look forward to his visit(s???) in 2017.
While Cantor Litvack was in Peterborough, he was interviewed by various media outlets. These interviews play a valuable role for our community in helping to demystify Judaism to the non-Jewish majority here in Peterborough by explaining what we are doing and why. You can listen to these broadcasts at the following links:
On October 5, Leon gave an interview to host Will of the Trent Radio program Shining Waters. You can hear their interesting discussion by connecting to this website:
https://www.mixcloud.com/Shining_Waters/shining-waters-episode-three-jewish-high-holy-days-in-peterborough/
He was also interviewed by CHEX TV on their afternoon show CHEX Daily on October 11 just before Yom Kippur. This was not Leon's first appearance on Yom Kippur and as you can see, his ease with the medium and his connection with the hosts is obvious. You can watch the segment by playing the video at this website:
https://www.chextv.com/2016/10/11/chex-daily-tuesday-oct-11-2016/
and the interview segment with Leon takes place starting at roughly 14 min 40, ending at 19 min.
News Flash: mykawartha.com Article.
There was a very nice article about the Peterborough Jewish community on the mykawartha.com news website written by their reporter, Lance Anderson that was published recently. If you missed it, here is a link to the article: MyKawartha Story on Peterborough Jewish Community.
News Flash: N'Able Bagel Back in the News.
Here are a recent article and video describing the great things happening at N'Able Bagel, Beth Israel's own booming bagel baking business.
News Flash: Reflections on Community Support since November 16, 2015.

A recent CBC Tapestry program reflects on the events and support offered the Peterborough Muslim Community following the burning of their mosque. Here is an article An attack backfires: how a mosque bombing brought Peterborough together. And here is the accompanying audio version with Host Mary Hynes.
News Flash: Canter Litvack's Story in the CJN.

Have you ever wondered why Canter Litvack has made his way from Belfast, Northern Ireland across the big pond to Beth Israel in Peterborough each High Holy Days for the past 6 years? Have you ever wondered what the Charles Dickens Letter Project is or at least now wish to know more? Then read on: "Backstory: One Foot in Belfast, the Other in Peterborough" . The article is found in the Canadian Jewish News.
News Flash: Corey Teichman returns home from Israel.

Corey's experience of a lifetime in Israel was pretty special !! Have a look at Birthright Israel: Canada Israel Experience – Friends With Special Needs.
News Flash: Beth Israel Congregation President As Game Changer.

On April 27th, the Kawartha SPEAKS community health care fundraiser is happening. Larry Gillman, the President of Beth Israel is one of the "Game Changers" to speak at the fundraiser and offer insights about how positive change can occur. See article here.
News Flash: A Special Journey to Israel: Corey Teichman.

Corey is soon on his way for an experience of a life time: to visit Israel! Joe Teichman is Beth Israel's General Manager as you probably already know. The Peterborough Weekend Examiner has published a wonderful article about Corey and his upcoming journey. See article here.
News Flash:
Muslim Services at Beth Israel
On Friday November 27, Beth Israel became a house of worship for the local Muslim community. This gesture of friendship by the Synagogue towards our Muslim neighbours has received much attention. Here are links with more details:
News Flash: Beth Israel expresses Community solidarity.

As you perhaps already know, the Peterborough Masjid Al-Salaam Mosque was deliberately set ablaze on November 14. In many ways the Peterborough community at large has stepped up to express concern and solidarity with the Moslim community. One way Beth Israel has responded is to open up the Jewish Community Centre to the Moslim community to conduct their religious services while restoration of the Mosque occurs. Also, Beth Israel as a part of the local Abraham Festival group has been involved with sponsoring a Syrian family. Here are some links to recent news articles from this past week that describe more Beth Israel's efforts:
Thanks to all who have expressed these gestures of faith and solidarity!
News Flash: N'Able Bagel.

Peterborough is quickly becoming known as the bagel making capital west of Montreal thanks to efforts at the JCC Peterborough. Have a look and read of these items:
Hmmm…Hmmm…good!